Enterprise Mobile Apps and Geolocation
The shift in consumer buying habits has left the brightest business minds pondering on how to attract consumer attention amidst all the clutter. Consumers are mobile and more distracted than ever. In order to overcome these barriers, companies are innovating and exploring new marketing tactics.

Introducing mobile applications into the system is a tactical move made by companies to reduce friction in the buying process of their products/services. A mobile app can have a number of features depending on the company's goal. One such feature is geolocation.

Penetration of geolocation technology brought with it immense opportunities to connect with consumers.The GPS ( Global Positioning System) became popular after the debut of Google Maps in 2005 and after that many popular mashups (like Yelp, Foursquare etc) started using geolocation data as an integral part of their business model.
Enterprises are innovating to give their customers a hassle free experience. These days almost all apps ask user permission to access their location. It's a powerful feature to gather information.
Are marketers using this information the right way?
Geolocation is more than a feature in mobile apps. It's an opportunity to understand consumer behavior and give them a personalized experience. Before we explore its implementation let us understand what is geofencing.

What is Geofencing?
In simple terms
Geofencing includes
1. Identifying the coordinates of a given location
2.  Adding a radius around these coordinates

In the figure, the geofence perimeter defines the area for entrance and exit events. When a mobile device enters or leaves this area a software can trigger an event. It's a virtual geographic boundary.
Pokemon Go, a location-based augmented reality game, used geofencing and augmented reality as it was never used before. It has changed the way companies and influencers now look at mobile app marketing.
Geomarketing: The Future
According to Google
25% of the installed apps are never used.
In fact, at any given day, 95% of your users will not use your app
The retention metrics are not good. It is not easy to make these metrics any better. But if you have found your way into a smartphone, leveraging it to your benefit can be a game changer. Maintaining engagement in apps is a huge opportunity to increase the rate of customer retention.
According to Adobe Mobile Maturity Survey, 2015
78% of the companies use paid media to drive app downloads.
So you spent a ton to get a user download your app and it's lying idle.
Geolocation and the Geofencing feature can be optimized to increase engagement and reduce the revenue cycle time.
Let us consider Leo is the owner of a Supermarket. The store has two branches (both are located at extreme ends of the city and are accessible only by the local population within 10 km radius respectively), let's call them S1 and S2. He has both online and offline presence and his customers love his home delivery app. Now, Leo's typical customer uses the app just once or twice in a month and the rest of the time his app sits in their smartphones.
Leo want's his customers to engage with this app more frequently. His marketing budget is low and wants to reap maximum ROI from his investment on the mobile app. Here is what he can do:
1. Offers and discounts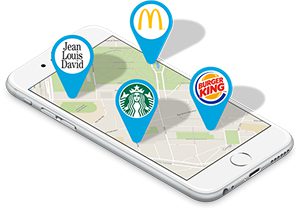 When his customers are close to his supermarket, Leo can send customized offers for these customers based on their history of purchase.
2. Promotion of events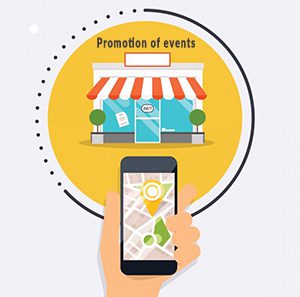 Leo is soon organizing an in-store event "Win a Jackpot" in S1 and wants to target people who are in his store and have downloaded his app.
As soon as customers who have this app on their mobile devices enter the store, they get a notification – "Congrats! You have a chance to win a jackpot worth $1000. Visit the billing counter for more details."
This way Leo can delight his loyal customers.
3. Online and offline disconnect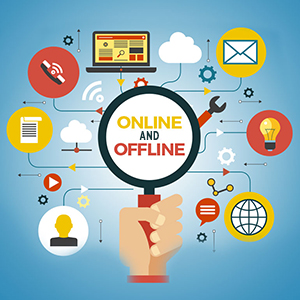 There is still a disconnect between online and offline platforms. Many times the online inventory is not a true reflection of the actual inventory.
In this case, Leo stocks a variety of Ice creams but delivers it only within 3 km radius. Because of this he does not stock ice cream in his online inventory.
With geolocation targeting on the mobile app, Leo can reach out to all his customers within 3 km radius and offer month end discounts and promotional offers on ice creams if there is any stock left. This will help him manage his inventory better.
4. Educate your customers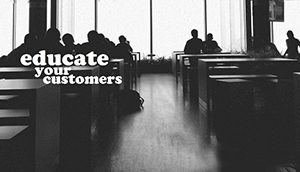 Being there at the right place, at the right time is what all businesses are trying to do. When Leo's app is lying idle he sends nutritional facts about products in his store to his customers. The health conscious customers not only enjoy reading this but this strategy helps Leo's supermarket brand stay on top of his customer's mind.                 
5. Augmented Reality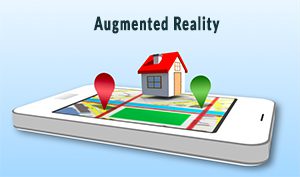 Pokemon Go has shown the immense potential of how augmented reality along with geofencing can increase customer's engagement with an app. Even though the possibilities of its implementation are immense the penetration, acceptability, and regulations of this tech in marketing are still being researched.
Having said that, it's evident that smart tech now needs smart implementation. Simple mobile applications have a huge potential that is yet to be explored by businesses.