According to PwC's report
"In today's hypercompetitive war for talent, where 70% of US business leaders are concerned about the availability of critical skills, retaining employees is a top priority. It's critical to build a connected experience for employees that inspires them to feel committed to the company's business performance over the long term"
This article highlights the increasing problems of enterprise's mobile workforce.
Who is a Field Professional?
Field professional refers to every employee who is mobile. They run around either for meetings or to offer certain services/ products. This segment interacts with the customers day in and out.
 They have some unique challenges. For example, communication is a fundamental need for any business process to run efficiently. While some processes can bear the wrath of delays in information flow, others demand immediate attention. On field workers often confront challenging situations where access to relevant information can spike their productivity.
In circumstances where a field professional needs immediate access to information, a simple enterprise mobile application can be the solution.
The features of these apps can vary depending on business functions.  For example, Kaspon's Field Pro Service is an enterprise mobile app that helps field professionals manage customer service calls efficiently. It's a must have tool if service professionals handle multiple calls in a day.
Field I is a handy inspection tool for site inspectors to capture defects and send it to managers as text, audio or video for further processing.
Field Pro Sales is a mobile application that facilitates the whole process of beat planning, tracking monthly targets, delegation, check inventory etc.
What makes enterprise apps effective?
1. Portability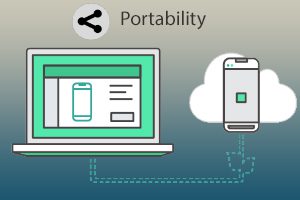 A mobile workforce requires a system in place that gives them access to all the necessary information, directions and instructions that they need to achieve optimum efficiency. An enterprise app can easily connect on-site employees to in-house managers.
2. Easy access to knowledge base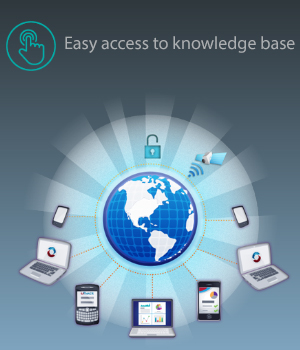 Having the right information at the right time can drastically bring down the process cycle time. Here is how,
Inventory info: Field professionals often need to cross-check the availability of spares or products. This can be done without any delays using an app.
Problem solution check: Field professionals often don't have the authority to take decisions. In such situations, only a superior's advice can solve the problem. An app can be integrated with a back end support system or a knowledge base to increase accountability. It avoids days/weeks of unnecessary delays caused because a number of hands exchange documents for solving a problem.
3. Real-time data transfer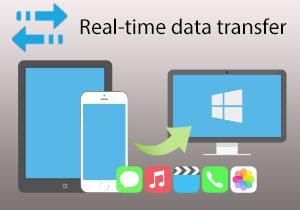 This is an aspect that is undergoing a massive transformation in terms of its application. Real-time data transfer using mobile applications increases the number of touch-points to capture and transmit data. In this case, the field professionals can transfer useful data like customer's demographics, problems, capture on-site defects etc. This information can be used to understand customer's problems and provide relevant solutions in no time.
4. Tracking and monitoring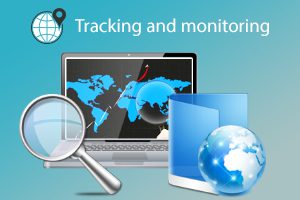 The field professionals can easily locate their customers when a ticket is assigned to them. Also, these professionals can be monitored and mentored by their managers who are at a different location.
5. Reduce paperwork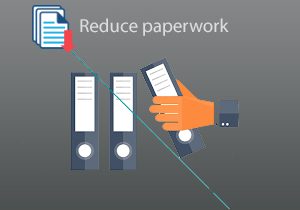 Field professionals carry with them a number of forms, bills etc. These documents serve two purposes- transferring information to higher authorities for decision making and maintain records for future reference.
 Using enterprise mobile apps information can be directly transmitted on a network without any loss of data.
6. Instant Gratification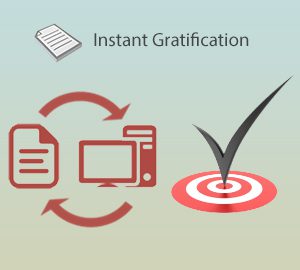 We have moved into an era where instant gratification is winning the game. There is no doubt that technology has significantly reduced the process time, but now customers expect more than "fast" and that's "instant".
Instant gratification has an increasing demand that can be met only by smart implementation of technology.
 Mobile apps used as a tool for data capturing and transmission can prove to be an extraordinary set up to delight end consumers.
7. Reliable feedback system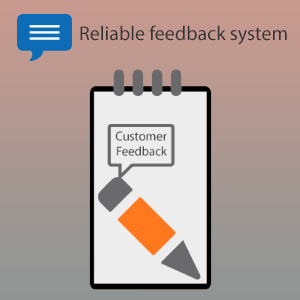 Enterprise mobile apps in the hands of a field professional can prove to be the most reliable feedback system. Companies are digging to discover opportunities to interact with their customer, sending out feedback forms, taking feedback through cold calls and what not.
 Consider a situation where ABC is the manufacturer of air conditioners. The service professionals of ABC can bring them the inputs by taking a short survey on the app after delivering the service. More segmented and targeted feedback can be received if the feedback system is mobile. This strategy is better than handing over the same feedback form to every customer that is generally ignored or answered randomly.
According to a research:
"81% of CEOs see mobile technologies as being strategically important for their enterprises." – PwC
Enterprise mobile apps can bridge the gap between customers, employees and businesses. It can help enterprises give their customers a better experience and at the same time build a connected work culture. In many companies, enterprise mobility is still at the initial stages. At this point, it can give a competitive edge to early adopters.